Trusted by more than 1000 people every month.
How Our Email Lookup System Works
With Our Simple 3 Step Process

Enter any email address into our lookup system

Once You've Entered An Email, Simply Press The Search Button!

Receive Your Report Instantly and Check 3rd Party Providers for More.
How It Works - An Overview
Find out what sites a user is a member of by performing a reverse email lookup. This includes social media accounts, dating apps, which can give away a persons identity and lead to even more information that can be exposed. Let's take a look at some of the public records that can be obtained by simply knowing a person's email address:
Reverse Email Lookup For Dating Sites
We aim to provide our users with the most up to date information to ensure that you are able to find whomever it may be. Just enter an email into our search system and watch the results pour in.
If you're wondering how this is possible, most sites sell their customer information off the data collection agencies, that information is then stored in a massive database that cross references & associates all the bits of information to form 'internet footprints' along with other finger printing methods to tie all of it down to a person's identity.
Click here to learn about your internet foot print
Email Lookup With Accurate Results
On the right hand side, you will see the various items that come with a full report which is generated after the lookup is performed. Keep in mind that this information could vary depending on the user's online activity and the age of the email account that you're performing the search for.
Find out possible family members, and their social media identities.
Find other social media accounts and user names associated with dating apps.
Get all of their employment history and job titles (including dates hired)
Find out their name, age, date of birth, city they were born in, and more.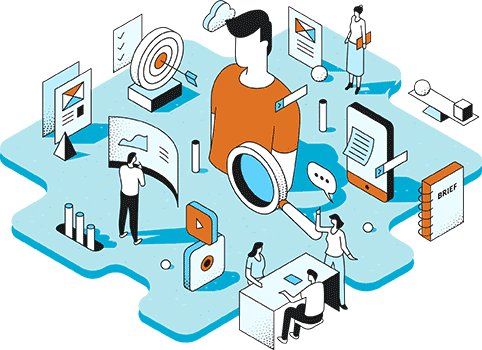 Why Would I Use ReverseThatLookup?
Emails are one of the most important piece of information you could use when attempting to perform a reverse lookup. Especially when it comes to an private investigation. The reason it is so important is because emails are used for everything. For example, you could sign up to a site, but they may not ask for a phone number – an email on the other hand is required every time. Therefore, it's way more likely to be tied to personal identifiable information since these are the companies that are selling their data to data collection agencies. 
Frequently Asked Questions